#RememberingRaju
: CELEBRATING LIBERALISM IN INDIA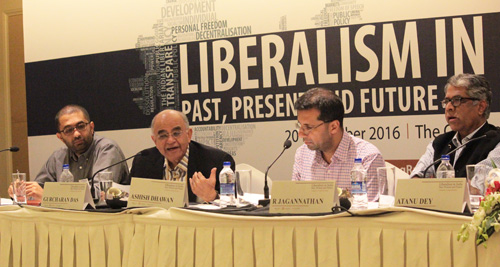 The passing of S V Raju in 2015 was a colossal loss to the liberty movement in India. A prominent liberal voice in the country, Raju was also the former editor of Freedom First, India's only liberal magazine.
To commemorate his legacy and to celebrate India's liberty movement, we hosted a day-long conference on 20 November in New Delhi. The conference had three dedicated sessions on the history, policy relevance and execution, and the way forward for the liberal movement in India. 90 participants including intellectuals, academicians, students and young scholars, media professionals, authors and business leaders committed to the cause of liberty attended the conference. Amongst the thought leaders steering the sessions were Deepak Lal, Eminent Economist; Shubhashis Gangopadhyay, Research Director, India Development Foundation; and Ashish Dhawan, Founder and Chairman, Central Square Foundation. The event was live-streamed drawing a viewership of 11605. You can watch the sessions here.
Find the complete list of speakers here. The paper abstracts are available here.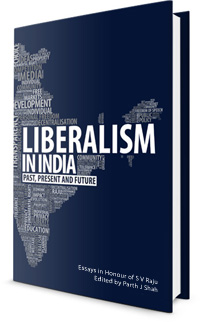 The conference also marked the launch of Liberalism in India: Past, Present and Future —a Festschrift honouring Raju's legacy. The Festschrift includes contributions from Atanu Dey, Laveesh Bhandari, Barun Mitra, Surjit Bhalla, J P Narayan, Jaithirth Rao, Nirvikar Singh, R Jagannathan, Ashok Desai, Nitin Pai, Parth J Shah, Gurcharan Das, Hindol Sengupta, Seetha Parthasarathy and Lord Alderdice.
Read an excerpt from the book here.
If you would like a copy of the book, write to us at publication@ccs.in
TAKING JUDICIAL REFORMS TO THE LAW COMMISSION: AN INSTITUTIONAL WIN

As a part of our ongoing initiative to promote livelihood freedom and the Ease of Doing Business (EoDB), we made a presentation of our judicial reform recommendations before the Law Commission of India. The meeting, held on 23 November, was chaired by Justice B S Chauhan, Hon'ble Chairman, Law Commission of India and was attended by senior members and staff of the Commission.
Amongst the reforms proposed was our blueprint of the 'Offer of Judgement' rule—an incentive-based intervention that seeks to improve contract enforcement by expediting the litigation process. We also presented a 'Time and Motion Study' of Additional District Judges (Civil ADJs) across eight courtrooms to initiate a dialogue on judicial efficiency, along with a proposal of 100 laws, identified as obsolete and inconsistent, to be repealed. On the request of the commission, we will be conducting a research study on the Advocates Act, 1961. The research will be duly presented to the Law Commissionon on 14 December 2016.
Read about the Repeal 100 Laws project here. Read our research on the 30 laws for repeal in Delhi, here.
Write to prashant@ijustice.in or visit iJustice to know more about our legal advocacy work.
PRESENTING EDUCATION REFORMS TO NITI AAYOG: AN INSTITUTIONAL WIN
We were invited to present our New Education Policy reform ideas to NITI Aayog on 2 November. Parth J Shah, President, CCS presented the recommendations addressing school, vocational and higher education to a six-member audience including senior officials from NITI Aayog and the MHRD. The meeting was chaired by Shri Arvind Panagariya, Hon'ble Vice Chairman, NITI Aayog. It concluded with a substantive discussion on key reforms in schools education, particularly through per-student funding (DBTs) and the inclusion of learning outcomes in school recognition norms. As a follow-up to the meeting, a blueprint for the implementation of the reforms in school education along with a detailed outline of reforms in vocational and higher education will be duly presented to NITI Aayog.
You can access the NEP reforms document here or dialogue with others and make your own recommendations at our NEP Wiki. To know more about our on-going work on the NEP, write in to ritika@ccs.in.
FORGING CHAMPIONS OF LIBERTY: IPOLICY FOR YOUNG LEADERS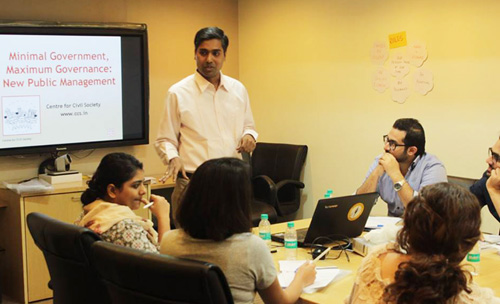 We took ípolicy, our certificate course in public policy, to Mumbai last month. 30 young professionals attended the three-day course held from 25-27 November, coming together to explore and learn, to dialogue and question. Through lectures, dynamic games, text-based dialogues, working groups and peer-to-peer presentations, the course introduced the participants to market-liberal perspectives to contemporary public policy concerns in the country. Here's what one of our participants had to say:
"ípolicy... has given me a pretty good exposure to the various elements that constitute policy framework, given that I had no prior knowledge. It made me think more critically about issues that are generally taken for granted. It has specifically made me interested in the whole idea of how land (property rights) form a critical issue and hindrance to India's growth. This has been a great start to my journey in exploring public policy." - Harsh Singh
Interested in attending an ípolicy? Write to manasi@ccs.in or subscribe to CCS Connect to stay updated on the forthcoming courses.
NEGOTIATING PUBLIC CHOICE AND POLITICAL ACTION: A COLLOQUIUM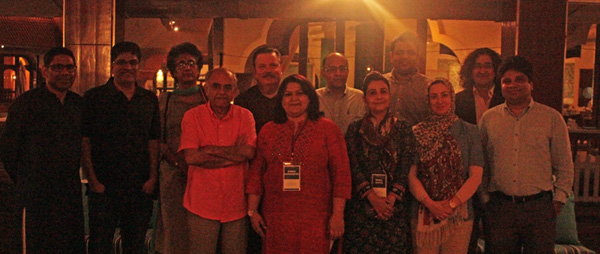 To initiate a rigorous dialogue on public choice theory and its implications for Indian political institutions, we hosted a colloquium in Goa on 4–5 November on 'Liberty, Democracy and Public Choice'. 14 participants, including academics, intellectuals, media professionals, corporate heads and think tank leaders attended the two-day closed group dialogue on the theory and practice of public choice. The colloquium deliberated on democratic processes and alternative political arrangements that foster individual liberty thereby improving social outcomes. Thematic sessions in the colloquium related to critical aspects of political practice in India: constitutionalism, federalism, electoral politics, and democratic deficiencies, amongst others.
Given that 67 years after its independence India continues to grapple with ill-informed public policies and weak political mechanisms, such a dialogue remains critical to imagining alternatives that foster individual freedoms, promote innovations and redress the deficiencies of the nation's political apparatus.
GOOD LAWS FOR GOOD GOVERNANCE: FOR A NATIONAL REPEAL LAW DAY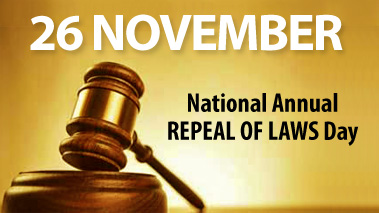 While the rule of law remains central to the promotion and protection of individual freedoms, obsolete and inconsistent laws continue to thwart both liberty and growth. To ensure that such laws are repealed, we campaigned for a National Annual Repeal of Laws Day.
26 November is currently observed as Constitution Day, and we demanded that the day also be recognized as the National Annual Repeal of Laws Day to mark a commitment by the government to repeal laws that promote red tapism and corruption, that encumber personal, economic and social freedoms. As a part of our campaign, we appealed to Prime Minister Shri Narendra Modi, Union Minister of Law and Justice Ravi Shankar Prasad, Chief Justice of India Justice T.S. Thakur, Chairman of Law Commission Justice B.S. Chauhan and Vice Chairman of Niti Aayog, Shri Arvind Panagariya.
An opinion piece on our demand authored by Prashant Narang, Advocate, iJustice and D V L Raghavendar Rao, Policy Associate, CCS was featured in Swarajyamag.
Find other media coverage here. Read about the Repeal 100 Laws project here.
CCS IN NEWS
See other media stories here
Rajesh Kumar, Associate, Finance
Rajesh is a commerce graduate with extensive experience in the field of accounts, taxation, and audit and compliance. He has successfully conducted statutory and interim audits of a wide range of firms, including banking and development organisations. Rajesh also brings with him additional experience of accounting in Special Economic Zones (SEZs).
CCS offers challenging opportunities to work in a unique, high-energy and vibrant work environment. Find your fit, and hop on board!
Here are a few of the areas where we're currently short-handed:
Find more positions here
STAY CONNECTED
Signup for CCS Connect for updates about upcoming events at CCS.