CCS Wins ATLAS NETWORK'S LIFE AWARD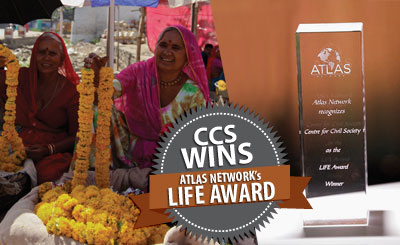 Presented at the Liberty Forum held in New York on 7-8 November, the award recognises our work as a part of Atlas Network's LIFE (Leveraging Indices for Free Market Policy Reform) project for promoting the ease of doing business in India.
Through the program, our work has targeted fundamental regulatory barriers that directly impact the ease of opening and running businesses, particularly bottom of pyramid livelihoods, along with judicial bottlenecks to a conducive business environment. Our policy recommendations have been incorporated into the Department of Industrial Policy and Promotion's (DIPP) Business Reform Action Plan, 2016 and acknowledged in the Rajya Sabha's 2015 report on the Ease of Doing Business in India.
A Dialogue on Direct Benefit Transfers in Education: 9th School Choice National Conference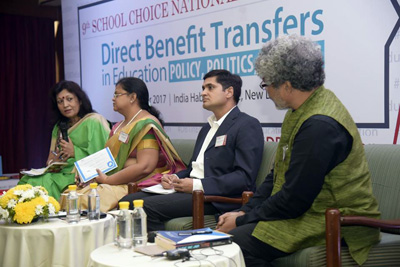 We hosted the 9th edition of the School Choice National Conference on the theme of Direct Benefit Transfers (DBT) in Education. Held on 12 November at the India Habitat Centre, the conference presented dedicated panels on the concept of, incentives for, and challenges to the implementation of DBT in the Indian context. Recognising the relevance of DBT in empowering parents and enabling greater choice of access, the conference sought to mainstream the dialogue on DBT with a particular focus on the relevance of DBTs as a policy solution to India's continuing crisis of accountability and efficiency in education delivery.
The keynote address at the conference was delivered by Dr Junaid Ahmad, Country Director (India), World Bank. Following the opening address, the conference also saw the launch of our Policy Blueprint on Direct Benefit Transfers. The blueprint presents models of design and implementation of cash transfers for primary and secondary education and examines the associated risks and benefits.
The conference drew over 200 participants and 893 online viewers. We also drew considerable media coverage, 23 media placements in prominent Hindi and English news dailies like India Today, Economic Times, Sunday Guardian Live, Zee News, The Indian Express, NavbharatTimes.
1st CCS-GMC Annual Lecture: Innovating for Better Learning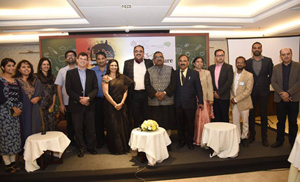 In partnership with Gray Matters Capital, we launched the first edition of the CCS-GMC Annual Lecture Series. Held as a part of the School Choice National Conference, the first CCS-GMC Lecture opened with aKeynote Address delivered by R.V. Balasubramaniam Iyer, Vice President, Reliance Jio. The following panel discussion brought together Chitra Ravi, CEO, EZ Vidya; Kulbhushan Sharma, President, NISA; Ashok Thakur, Founder and Principal, Muni International School; and Anurag Vaish, Co-Founder, Final Mile Consulting. Chaired by Ragini Chaudhary, CEO, Gray Matters Capital (India) the discussion addressed the need to foster educational leaders at the local-level, along with assessment reforms to create self-directed learners. 85 key stakeholders including service providers, school leaders, educationists, and experts attended the dialogue.
Edupreneurs in the Spotlight: 3rd EduDoc International Short Film Competition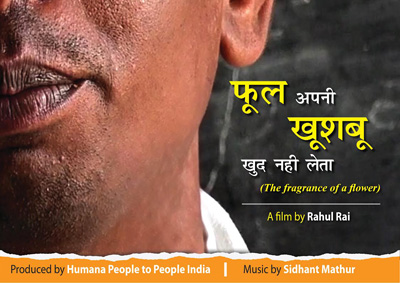 The 3rd edition of Edudoc, or annual International Short Film Competition, was held as a part of the School Choice National Conference, on 12 November. The competition drew a marked participation this year, with 1924 entries from 111 countries. Our jury comprising of educationists, journalists and policy practitioners selected the top 5 entries which were screened as part of the conference. Phool Apni Khushboo Khud Nahi Lete (The Fragrance of a Flower), directed by Rahul Rai (Humana People to People India) won the top position in the competition. Rai's film narrates the story of Dashrath Kanade, a government school teacher in Pipliya (Madhya Pradesh), and celebrates his indomitable spirit, his simplicity, and perseverance to ensure quality education for his students despite the many challenges faced by them.
Missed sending in your entry this time? Stay updated with our events by subscribing to CCS Connect.
Perspectives on Liberty in Digitised India: 2nd Law and Liberty Conference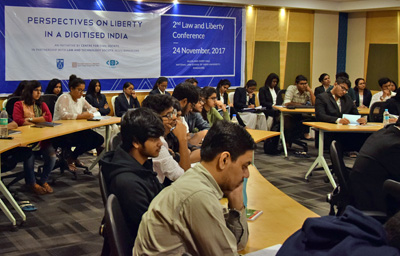 We hosted the Law and Liberty Conference 2017 in partnership with the Law and Technology Society, National Law School of India University, Bangalore. Addressing the theme of Perspectives on Liberty in a Digitised India, the conference drew over 80 participants and 15 prominent speakers.
The conference explored the possibilities of enabling transparency and efficiency through the digitisation of state-citizen engagement and welfare service delivery, as well as the need for limiting state intervention into the liberties of an individual. The day-long conference included three thematic panels: Digitising Governance and Public Service Delivery, Regulatory Frameworks for Aggregators and Sharing Economy, and Regulating Data Services and Digital Payments.
Appeal for Repeal: Launch of Compendium on Archaic Laws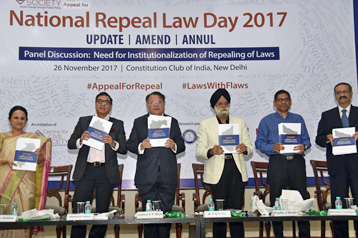 CCS has consistently campaigned for governmental action to repeal redundant and inconsistent laws that promote red tapism and encumber personla, social and economic freedoms. This year, we reinforced our call for the recongition of 26 November - the Constitution Day of India, as the National Repeal Law Day.
To mark this day, we launched the Repeal Law Compendium, a rigiorously researched repository of obsolete laws across five states - Maharashtra, Karnataka, Chattisgarh, Telangana, and Uttar Pradesh. The launch of the Compendium was followed by a panel discussion on the Need for Institutionalisation of Repeal of Laws. Our esteemed speakers for the panel included Hemant Batra, Founder and Chairman, Kaden Boriss Global; Maneesh Chhibber, Executive Editor, DNA; Justice A P Shah, Former Chief Justice, Delhi High Court; Parth J Shah, Founder President, Centre for Civil Society; KTS Tulsi, Member of Rajya Sabha and Senior Advocate at the Supreme Court of India.
With over 50 participants, the launch of the Compendium and the call for institutionalisation of regulatory auditing of laws was featured in 11 leading news dailies, including The Indian Express, Zee News, Business Standard and Mangla Times.
Read about our Repeal 100 Laws project here.
The Crisis of Liberalism in India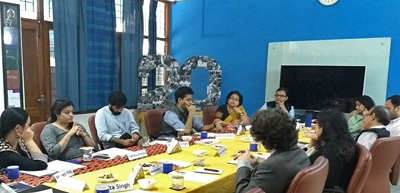 On 11 November we hosted a roundtable on the 'Crisis of Liberalism in India' in New Delhi. Premised on insights from our Liberalism in India: Past, Present and Future Festschrift, the dialogue addressed the need for improving public service delivery and outcomes, enabling equality of opportunity, revitalising local governance, bolstering free speech and dissent, and negotiating liberty and security in an increasingly digital age. The roundtable was chaired by Prof R Sudarshan (Dean, Jindal School of Public Policy) and engaged 12 researchers, educators and academicians.
The Festschrift includes contributions from Atanu Dey, Laveesh Bhandari, Barun Mitra, Surjit Bhalla, J P Narayan, Jaithirth Rao, Nirvikar Singh, R Jagannathan, Ashok Desai, Nitin Pai, Parth J Shah, Gurcharan Das, Hindol Sengupta, Seetha Parthasarathy and Lord Alderdice. 
Read an excerpt from the book here.
If you would like a copy of the book, write to us at publication@ccs.in
iPolicy for Journalists: Envisioning Media in Policy Making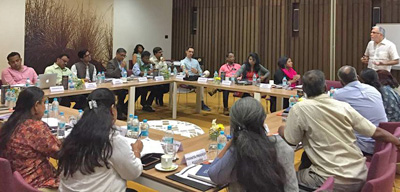 We hosted a two-day workshop on the theme of Envisioning Media in Public Policy for senior journalists at Lavasa, Maharashtra. The workshop brought together 24 senior journalists and media academics to dialogue on Media Capture, Welfare and Public Service Delivery, Reforming Governance and the Importance of Data in Policy Making. The workshop sessions were steered by prominent policy experts including Ajay Shah of National Institute of Public Finance and Policy; Parth J Shah of Centre for Civil Society; Geeta Gandhi Kingdon of University College London; and ShankkarAiyar, Senior Journalist and Author.
Write to Avinash at avinash@ccs.in to know more about our programs for journalists and media professionals.
CCS IN NEWS
See other media stories here
Aatish Verma, Junior Associate, Research:
Aatish holds a Masters in International Relations from the London School of Economics, and an undergraduate degree in Political Science from Delhi College of Arts and Commerce (University of Delhi). Aatish is passionate about reading, writing, travelling, and sketching.

Pia Barkataki, Senior Associate, Research:
Pia is a postgraduate in Sociology from Jawaharlal Nehru University and holds a graduate degree in Sociology from Lady Shri Ram College. She has previously worked with the Urban Planning Department (Guwahati), Thinthrough Consulting and, Ernst and Young, and has assisted the Ministry of Youth and Sports in Qatar in various capacities.

Shreya Ralli, Manager, Communications:
Shreya holds a Bachelor's degree in English Literature and a Masters in Entrepreneurship Management. She has extensive experience in marketing, business development, social media, branding and communications accrued over a span of 9 years. She has previously collaborated with organisations like WWF, UN India, USAID and Houses of Parliament (UK) on several social development projects.
CCS offers challenging opportunities to work in a unique, high-energy and vibrant work environment. Find your fit, and join our growing team.
Current Openings:
Find more positions here
STAY CONNECTED
Signup for CCS Connect for updates about upcoming events at CCS.