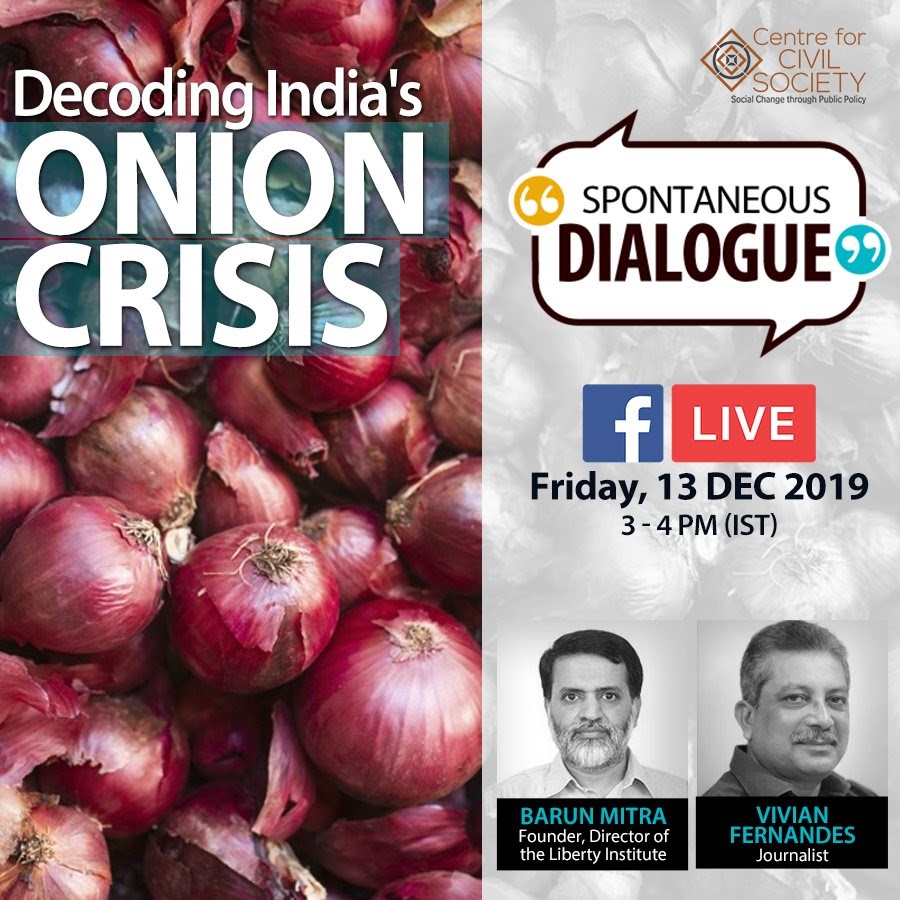 Decoding India's Onion Crisis
Recent months have witnessed a nearly 400% hike in onion prices; and resultant nationwide unrest and protests. In an attempt to tackle this crisis, the Indian government has resorted to banning exports, restricting hoarding and increasing imports.
Sudhanshu Neema, Manager – Advocacy, CCS explores the limits of such knee-jerk solutions in an article titled 'Making Farmers Cry, Government Bans Onion Exports'. He argues for a rethinking of the efficacy of such measures - that the cycle of supply shortage followed by government bans and regulations for price stabilisation has become all too familiar for us often proving to be more harmful to the farmers, undermining any opportunity for them to profit. He argues that if we really want to double the agricultural economy by 2022, we need to make markets work for the farmers.
To help us better understand the onion crisis and why it is a problem year after year, Barun Mitra, Founder & Director, Liberty Institute and Vivian Fernandez, Senior Journalist joined us in the 5th edition of our Facebook Live Series, Spontaneous Dialogue. They argue that the deficiencies in the Agricultural Produce Marketing Committees Act and the Essential Commodities Act play a critical role in creating uncertainty for farmers and agricultural entrepreneurs, leading to the volatility in agricultural commodity prices - onions in this case.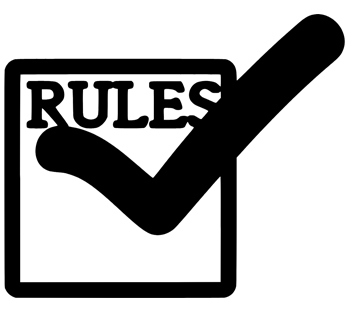 Measuring Regulatory Hygiene in India
India scores 3.5 on the World Bank's Global Indicators of Regulatory Governance (GIRG) - falling behind 58 countries. With data from 186 countries, the GIRG measures regulatory hygiene through the indicators of transparency, civic participation, government accountability, regulatory impact measurement and public access to information. India's dismal performance calls for urgent attention to her regulatory performance, and a need to redefine the rule-making process, promoting and encouraging economic freedom, competition, the rule of law and principles of sound governance.
Through our latest research on the 'Quality of Regulation in India', we attempt to document the limits and extent of regulatory hygiene in India and further the creation of an institutional mechanism for sound, rule-making. Our paper titled 'How Does India Fare on Regulatory Hygiene' aims to present due evidence highlighting the lack of quality of regulation in India and suggest reforms. We layout India's performance on global best practices on rule-making hygiene. Our second paper on 'What Does a Framework of Regulatory Quality and Hygiene Entail?' provides benchmarks to guide rule-making and establish checks on government action - simple guidelines for improving regulatory hygiene in the country.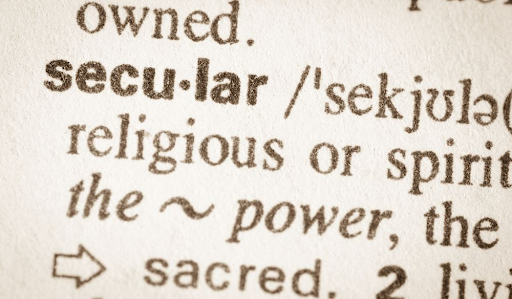 SO Musings: The Secular State
C. Rajagopalachari, Founder, Swatantra Party, elaborates on the difference between what he regarded, a distinctly European notion of secularism, and its Indian rendering: In its European articulation, secularism, he argues, translates into an indifference of the state towards matters of religion, while the Indian Constitution envisions a "tolerant and broad-minded appreciation… .and respect for one another's religious beliefs and practices". Through SO Musings, our series featuring the writings of Indian Liberals, we present an excerpt from Rajaji's article titled The Secular State that had first appeared in the August 1957 edition of Swarajya Magazine.
Our online portal indianliberals.in offers a comprehensive archive of resources on liberal thought traditions in India. Along with digitised original and rare collections from India's more and lesser knows liberal giants, the archive also holds audio-visual content in multiple languages.