Can't see this properly, to view it in your browser click

here

.

July 2017
A monthly update on our work and impact
NURTURING JOURNALIST CHANGEMAKERS: iPOLICY FOR JOURNALISTS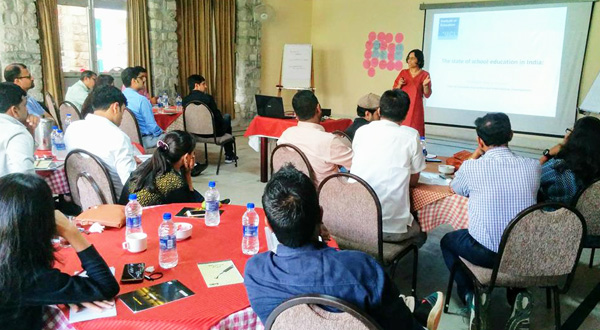 This June, we organised the iPolicy of Journalists - our three-day residential policy training designed exclusively for media professionals, at Naukuchiatal, Uttarakhand. 25 journalists, selected through a rigorous review from over 100 applicants participated in the training hosted in partnership with the Atlas Network, and the EdelGive Foundation. We had representatives from popular national media dailies, along with radio, television and digital media like Zee News, Dainik Jagran, Amar Ujala, All India Radio, Doordarshan, NDTV, Outlook and Governance Now, among others.

Recognising the critical role of the media in steering debates in public policy in a democracy like ours, the training aimed at introducing journalists to the principles of sound public policy, to market-liberal perspectives in social and policy analysis and to the challenges of education policy in India. Geeta Gandhi-Kingdon, Professor, Institute of Education, UCL and Member, Board of Advisors, CCS was a key speaker at the workshop, along with Parth Shah, President, CCS; Anurag Punetha, Senior Anchor, Lok Sabha TV; Amit Chandra, Associate Director, Policy Advisory, CCS; and Kulbhushan Sharma, President, NISA.

Want to know more about ipolicy for journalists? Write to avinash@ccs.in
THE EASE OF DOING BUSINESS: OUR POLICY WINS IN MAHARASHTRA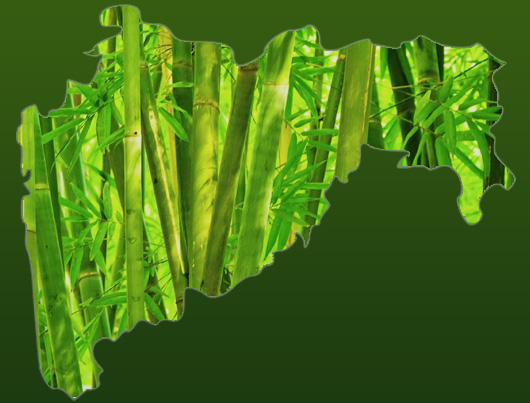 In a big win for us, the Maharashtra government revoked the requirement of a 'transit pass' for the transportation of bamboo grown on private land in the state. The decision of May 2o17 comes as a step further following the 2o13 regulation that removed the requirement for the region of western Maharashtra. The freeing up of bamboo transportation across Maharashtra comes as a relief to bamboo cultivators and is set to boost bamboo-based livelihoods in the state. The Maharashtra government also ended the license-raj for taxis and autorickshaws in select regions of the state in a move to encourage the auto market and boost employment in the state. The decision heralds the end of arbitrary licensing for taxis and autorickshaws that had sustained a regime of extortion and bribery and had thwarted market-responses to the demand for improved transportation in the state.
Through Jeevika, our award-winning 'Law, Liberty and Livelihood' campaign, we have consistently advocated for the recognition and protection of urban and rural poor, particular through the eradication of market-barriers for more inclusive and freer markets. We had earlier published a comprehensive research study on the state of bamboo regulation in India and filed a petition in the Supreme Court for the annulment of the transit pass requirement as a part of Jeevika's 'Bamboo is not a Tree' campaign. Our study of auto rickshaw licensing in Delhi had recommended the end of restrictions on the number of permits issued, and reforms in arbitrary licensing procedures.
Bamboo is not a Tree | Auto-rickshaws in Delhi: Murder by Regulation
GOOD LAWS FOR GOOD GOVERNANCE: AN IDEAS WIN!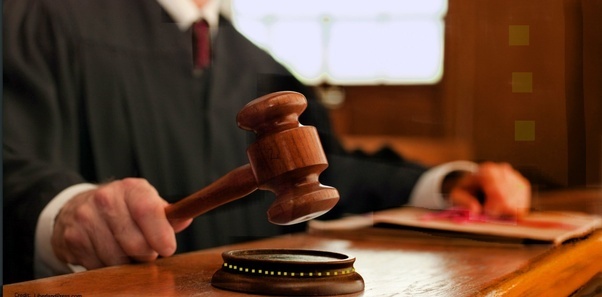 While the rule of law remains essential to the promotion and protection of individual freedom, obsolete and inconsistent laws continue to thwart both liberty and growth. Recognising this, we had launched the 'Repeal 100 Laws Project' in 2015 urging the central government to repeal 100 laws identified as flawed, ineffective or redundant. The 100 laws relate largely to business and enterprise regulation, outmoded labour relations, unnecessary taxes and licenses, etc. 23 of these laws have been successfully repealed. In a similar exercise with the Maharashtra state, the government repealed 19 out of 25 proposed laws.
A recent declaration of the government heralds a remarkable win for us - 1200 redundant laws have been scrapped and a further 1824 have been identified for repeal. The laws identified for repeal thwart the starting up and running of business, or relate to outmoded labour relations, licensing, etc thwarting effective public service delivery and good governance.
POLICY ROUNDTABLE ON SCHOOL EDUCATION IN HARYANA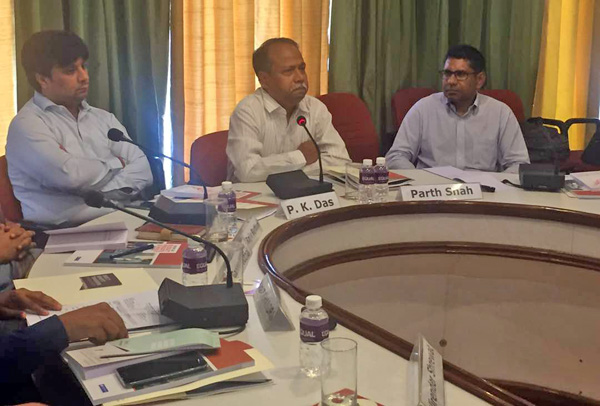 We hosted a roundtable on school education with Shri P K Das, Additional Chief Secretary of Education, Haryana, bringing to the discussion 23 prominent educationists, practitioners, policy experts and school owners. Garima Mithal, Director Elementary Education, Shri Rajiv Ratan, Director Higher Education and Shri Virender Shrewat, Director Private Schools Wing of the Government of Haryana also attended the dialogue.
Delivering the opening remarks at the discussion, Shri P K Das emphasised the need for sustained collaboration between the government and private schools to impact education outcomes in the state. He acknowledged the contributions of private schools to furthering access to education, and  their efforts to improve the quality of education delivery. Shri Das also emphasised the need for reimagining education for our times, and its role in the cultivation of foundational knowledge, critical thinking, and in fostering social equity and progress.
Two critical recommendations for reforms in education governance and financing were presented at the roundtable: (a) Direct Benefit Transfers (DBTs) for 25% reservations under the Right to Education Act (RTE) in private schools and, (b) learning outcomes-based recognition for schools. Building on the available data on the state of education in Haryana, Parth Shah, President, CCS highlighted the relevance of DBTs in effective financing of schools under section 12 (1) (c) of the RTE. Drawing on Haryana's recent shift to digitisation and its emphasis on academic monitoring, and the Gujarat model of school recognition, he also argued for a shift from the extant focus on school infrastructure, to linking school recognition to student performance.
TALKING POLICY IN TWO CITIES: IPOLICY FOR YOUNG LEADERS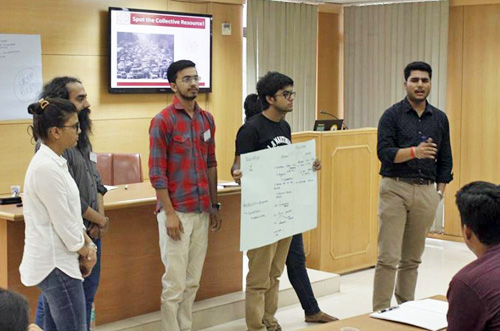 Offered as a three-day intensive training, the 'ipolicy for Young Leaders' is our flagship program that seeks to equip students and young professionals with a critical understanding of elementary concepts in political economy and in the principles of sound public policy. Through lectures, dynamic games, text-based dialogues, working groups and peer-to-peer presentations, the course introduces young leaders to market-liberal perspectives to contemporary public policy concerns in the country.
This June, we took the iPolicy to two cities - Delhi and Bangalore! 69 participants graduated from the two programs, equipped with a sound understanding of the policy landscape in India, the role of markets and the state in development and the challenges of policy-making and implementation.
"The experience allowed me to think beyond the obvious and look into situations with a more critical lens backed by concrete theory and economic principles. I believe it has consolidated a manner of thinking which will no longer be satisfied with generalisations. I have been encouraged to think deeper." - Tanya Kant, Participant
SPEAKING UP FOR SCHOOL CHOICE: CCS IN SOUTH AFRICA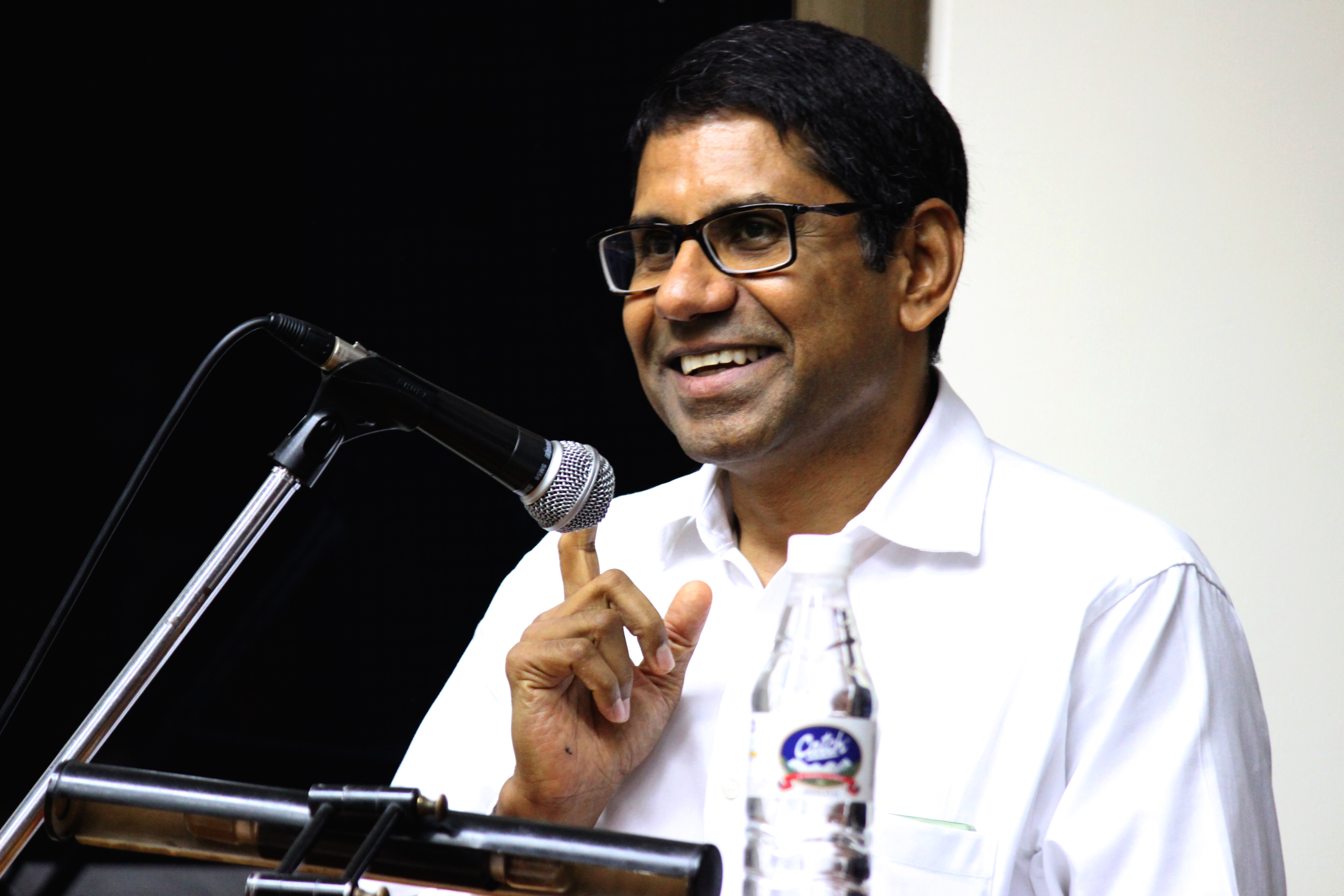 The Centre for Development and Enterprise, South Africa hosted Parth Shah, President, CCS to share India's experiences with the recent shift in student enrollments from government schools, and the corresponding rise of budget private schools across the country. Speaking at the Centre, he highlighted the progressive decline in student enrollments in government schools marked by a consequent increase in smaller government schools, and increase in per-pupil teacher salaries that had brought little dividends on education outcomes. Presenting national-level data on education indicators, he demonstrated that student learning outcomes in government schools had continued to be significantly poor, implying low returns on per-student expenditure and a redundant and inefficient system of public schooling. Despite the contributions of private schools to improving access to and quality of education in India, he argued, the schools had continued to confront a sustained ideological hostility, and remained significantly marginalised in the nation's policy discourse. He also demonstrated the schools' commitment to improving educational quality despite the regulatory challenges that they face, and CCS' on-going efforts for their rights and recognition through policy and quality interventions.
THINKING QUALITY: IMPROVING LEARNING IN BUDGET PRIVATE SCHOOLS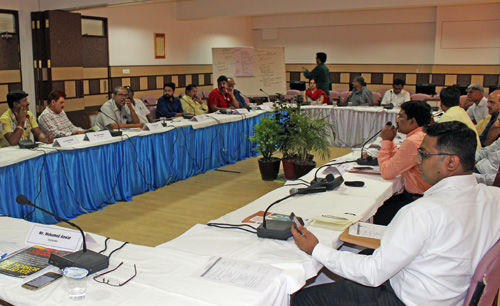 To build a consensus on effective interventions to impact school quality, and seek experiences from the ground on their efficacy and sustainability, the National Independent Schools Alliance (NISA) organised two roundtable discussions on improving the quality of budget private schools in the country.
We partnered with Gray Matters Capital to host a roundtable in Lucknow in the month of May, to dialogue on the need for and the nature of interventions that may impact the quality of educational delivery in these schools. Facilitated by Amit Chandra, Associate Director, Policy Advisory, Centre for Civil Society the discussion was steered by a panel of experts including educationists, service providers and experts. The roundtable lead to a robust dialogue on the many articulations of educational quality, barriers to innovations, the distinct needs of budget private schools and on the role of NISA in enabling large-scale, sustainable quality improvement initiatives. Amongst our speakers were, Anoop Nambiar, Director of Operational Excellence, GMC; Vivek Agarwal, CEO, Liqvid; Chitra Ravi, CEO & Founder, Chrysalis; Pradeep Sharma, CEO, Gray Matters India; Neeraj Sharma, CEO & MD, Indian School Finance Company; and Ashok Thakur, Founder, Muni International School.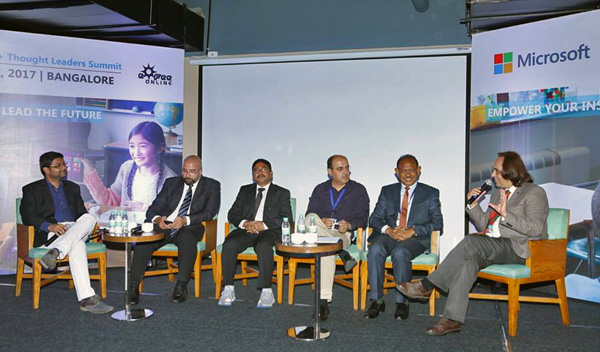 We also partnered with Microsoft to host the NISA Thought Leaders Summit in Bangalore that saw a participation from over 140 school owners from 15 states, NISA state association leaders and Microsoft ed-tech experts. The conference addressed the scope of technology in building scalable and cost-efficient solutions for improving the quality of education delivery in classrooms, particularly in the context of the distinct needs and challenges of budget private schools.
2700 SCHOOLS GET RESPITE FROM ARBITRARY PENALTIES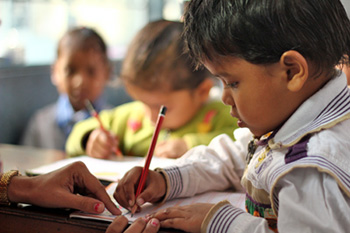 In April, the Central Board of Secondary Education (CBSE) had issued a circular that mandated the imposition of heavy penalties on private schools for not furnishing 'confidential information' relating to day-to-day operations. NISA had campaigned to oppose the move, emphasising the arbitrariness of the penalties, and the mandate as a marked deviation from the primary intent and function of the CBSE - assessment, certification and maintenance of school quality.
Subsequently, a petition was filed in the Madras High Court by NISA in response to which, the court has now ordered a stay on its implementation. The court's order brings a respite to 2700 schools that were earlier penalised and to the 18000 schools affiliated with CBSE at large.
Read more about the circular and NISA's statement here.
Shefali Mishra, Senior Associate, Partnerships, CCS Academy
Shefali is a graduate in English Literature from Sri Venkateswara College, Delhi University. She has a prior experience in Business Development and Marketing with various online portals. Shefali is a 2015 Teach for India fellow, and has led a city-wide project impacting 1000+ students of Delhi government schools. She has also interned with the Directorate of Education, Kashmir, and is a CCS ipolicy graduate.
Sampurna Khasnabis, Associate Programs, CCS Academy
Sampurna is an avid writer, and has contributed content to several publications and campaigns. She is a graduate in History from St. Stephen's College, Delhi University. Sampurna has had considerable experience in content development for digital campaigns and has been a part of popular theatre productions. She is a certified Odissi dancer, having obtained a certificate from Pracheen Kala Kendra.
CCS IN NEWS
We were invited to be a part of a newsroom debate on the relevance of board examinations and the state of education in India hosted by News Nation TV as a part of its talkshow 'India Bole'. Kulbhushan Sharma, President, NISA, participated in the debate as a part of a panel of prominent educationists, government officials and practioners. On the panel were Shri R K Sinha, Former Chairman, BSEB; Professor J S Rajput, Former Director NCERT; Professor V Kulwant, Vice Chancellor, Pantanjali University; Professor Sushma Yadav, Member, UGC; Deepa Varshney, Principal, Khaitan Public Sschool; and Bhawana Shiksharthi, Former DDE, UP. Watch the discussion here.


Sandhi is our on-going research pilot that seeks to study the effect of introducing information on learning outcomes and school excellence on parental choice and school competition. On 30 April, we had organised 'Sandhi Samaroh', an event to recognise and felicitate participating schools, and to celebrate the winners of 'Sandhi Olympiad', our student assessment program. Shri Manish Sisodia, Deputy Chief Minister, Delhi was present at the event as our Chief Guest. The event was covered in over 10 popular Hindi and English news dailies including The Tribune, MeriNews and Deshbandhu.


Avinash Chandra, Editor, Azadi.me, CCS authored an article on the RTE and its discontents – the debilitating impact that the act, meant to bring universal education to the nation's children, has had on access and quality of education in the country. The article was published online in Swarajya. Read the full article here. Swarajya also published another comprehensive report on the dismal achievements of the RTE titled The Horror Called RTE: Envisaged As A Dream Project, It Is Turning Out To Be A Nightmare. The articles features inputs from Dr Amit Chandra, Associate Director, Policy Advisory, CCS, and NISA representatives on the persistent failures of the act, and its impact on budget private schools across the country.


We also received considerable media coverage following the education conclave hosted by NISA in Jammu & Kashmir. Shri Syed Altaf Bhukari, Education Minister, J&K participated in the dialogue that addressed the distinct challenges of schools in the region. The conclave urged critical reforms in the state's education policy and was covered by prominent regional and national news dailies including Kashmir Observer, Kashmir Reader, and India Today.
See other media stories here
CCS offers challenging opportunities to work in a unique, high-energy and vibrant work environment. Find your fit, and join our growing team.
Current Openings:
Find more positions here
STAY CONNECTED
Signup for CCS Connect for updates about upcoming events at CCS.