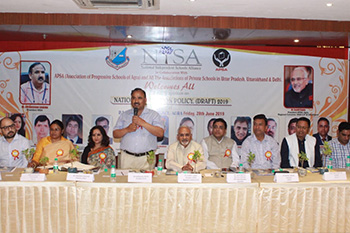 Draft National Education Policy 2019 Recommends the Separation of Functions to Reform Education Governance
In a big win for us, the Draft National Education Policy 2019 (NEP) recently released by the Government makes clear recommendations for states to implement the idea of separation of functions to reform school and higher education in India. Separation of functions is one of the foremost principles of good governance without which no structural reforms in education are possible.
We published a policy blueprint on the separations of powers in 2018, and had presented our recommendations furthering this idea to the Kasturirangan Committee, the apex body headed by Dr K. Kasturirangan tasked with developing the NEP. This June, we also organised our monthly journalist dialogue on the NEP, with 13 representatives from leading media houses. Following the release of the draft, the National Independent Schools Alliance (NISA) also launched a dedicated NEP campaign with regional meetings held in Delhi, Jammu and Kashmir, Karnataka, Maharashtra, Tamil Nadu, Telangana, Uttar Pradesh and Uttarakhand, with 1300 attendees.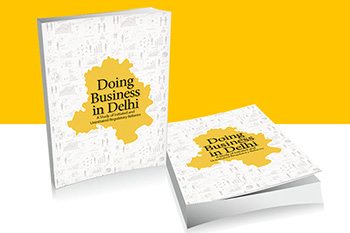 Government Calls for Reducing Licensing for Eateries and Kirana Stores
In another win for our on-going work to promote the ease of doing business in India, the government is planning to significantly cut down the number of approvals required for kirana stores and eateries which will help make procedures simpler for aspiring entrepreneurs.
CCS has been working to dismantle regulatory barriers that directly impact the ease of opening and running businesses, particularly to foster inclusive markets and improve livelihoods for bottom-of- pyramid communities.
In 2018, we published the Doing Business in Delhi Report that studied the regulatory barriers to operate restaurants, meat shops and e-waste recycling plants in Delhi, evaluating the business reforms conducted between 2016 to 2018.