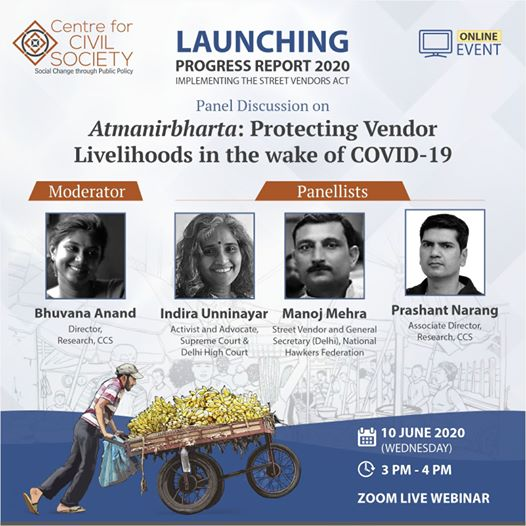 Launch of the Third Edition of the Progress Report on Implementing the Street Vendors Act
According to the findings of our Progress Report on Implementing the Street Vendors Act, six years after the passing of the Street Vendors Act 2014, ten states have yet to demarcate vending zones and four states have no Town Vending Committees with vendor representation.
In its third edition this year, the report was launched on 10th June 2020. We hosted a panel discussion on 'Atmanirbharta : Protecting Vendor Livelihoods in the wake of COVID-19', to mark the launch. Moderated by Bhuvana Anand, Director - Research, Centre for Civil Society (CCS) the panellists included Indira Unninayar, Advocate, Supreme Court and Delhi High Court; Manoj Mehra, Street Vendor and General Secretary - Delhi, National Hawkers Federation; and Prashant Narang, Associate Director - Research, CCS. The panellists discussed the challenges and limitations of implementing the Street Vendors Act and highlighted the way forward to ensure vendors' atmanirbharta.
Following the successful release of our Progress Report 2020, we also hosted two online panel discussions highlighting the ground realities faced by street vendors in Rajasthan and Maharashtra.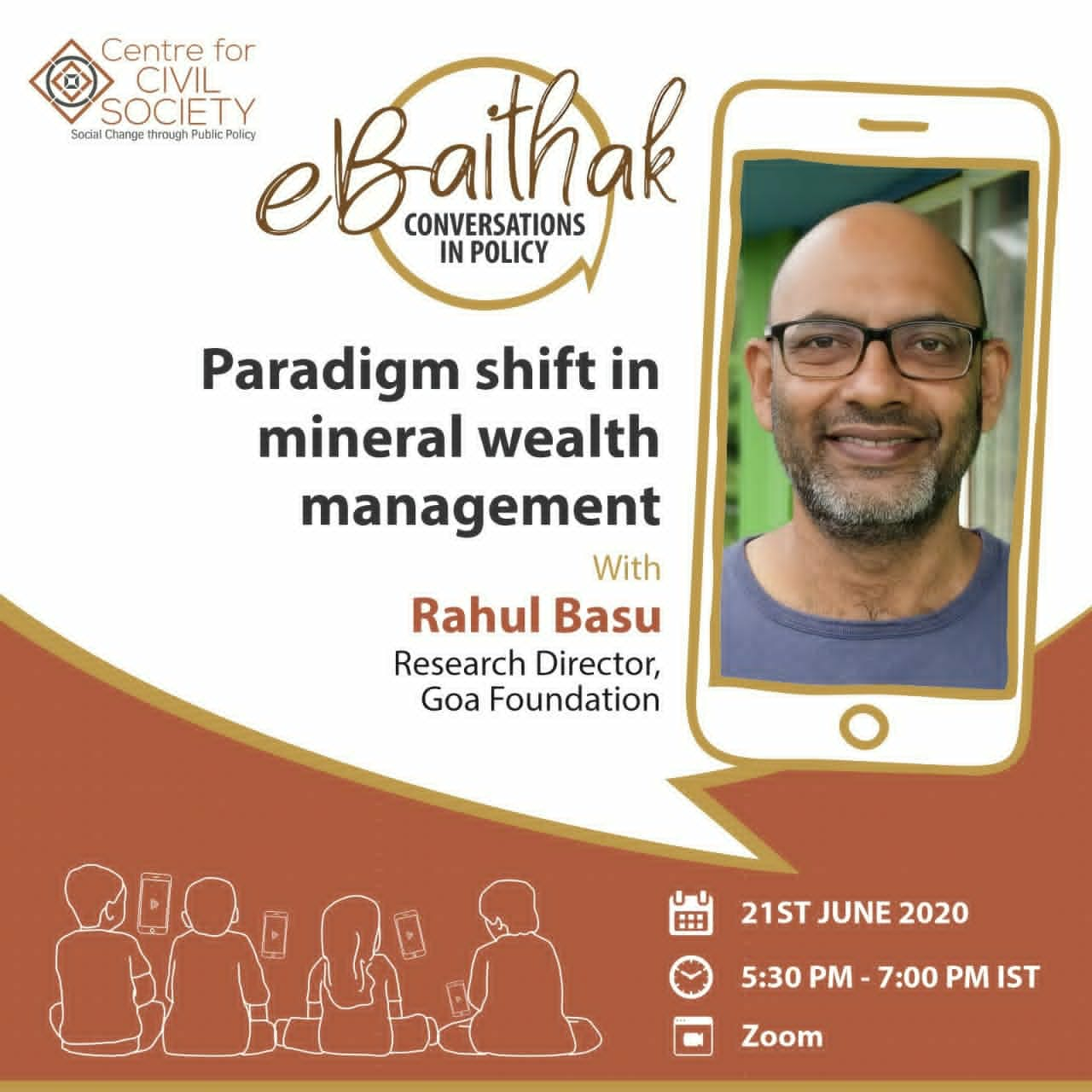 CONVERSATIONS IN POLICY
In June, we conducted two eBaithaks - our monthly conversations in policy with Dr Parth J Shah, President, CCS on 'Private Competing Currencies in a Post-Crisis World' and with Rahul Basu, Director-Research, Goa Foundation on 'Paradigm Shift in Mineral Wealth Management'. Parth J Shah explored Austrian economist F.A. Hayek's argument that private currencies, determined by competing businesses instead of being government monopolies, are a better alternative monetary system for the economy.
Globally, mineral wealth has been associated with a variety of poor outcomes – corruption, crony capitalism, autocracies, environmental damage, human rights violations etc. Rahul Basu, in his session, discussed a new paradigm in managing mineral wealth that is fair, constitutional, and results in better economic outcomes.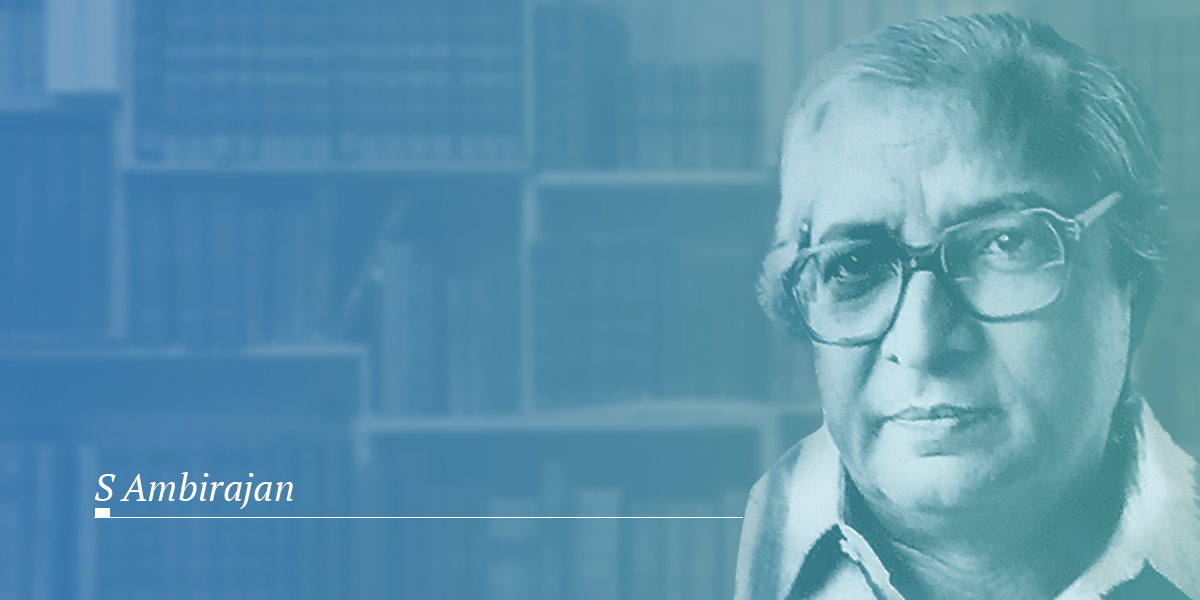 S Ambirajan – the Forgotten Liberal Political Economist
Chandrasekara Balakrishnan, Indian Liberal Fellow, CCS, brings to life the story of Professor S. Ambirajan, a prolific writer, scholar and economist. S. Ambirajan championed individual freedom, private property rights, and economic freedom. He consistently emphasised the role of a limited government and thriving private sector to achieve economic development and growth. How prophetic he was to envision the maladies of the first 40 years of Indian economy! Sadly his scholarly works have found more takers abroad than in his own country.
Our online portal Indianliberals.in offers a comprehensive archive of resources on liberal thought traditions in India. Along with digitised original and rare collections from India's more and lesser-known liberal giants, the archive also holds audio-visual content in multiple languages.