PROMOTING THE EASE OF DOING BUSINESS: INDIA MAKES IT TO THE 100th SPOT!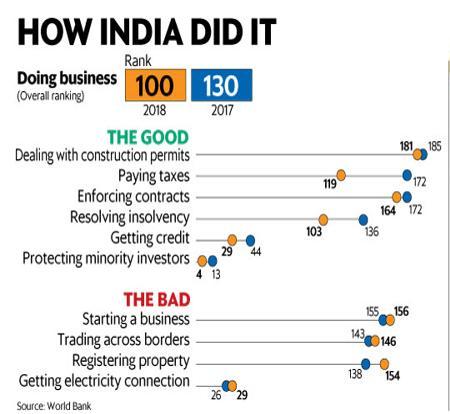 In a big win for our on-going work on promoting effective policy reforms for the ease of doing business, India jumped 30 spots, to secure the 100th rank on the World Bank's 2017-18 Ease of Doing Business Index.
CCS has been working on reforms for improvement in India's ranking on the index since 2015, focusing primarily on fundamental regulatory barriers in India that directly impact the ease of opening and running businesses, removal of judicial bottlenecks to a conducive business environment, fostering inclusive markets and improving livelihoods for bottom-of- pyramid communities. Our policy recommendations have been incorporated into the Department of Industrial Policy and Promotion's (DIPP) Business Reform Action Plan, 2016 and acknowledged in the Rajya Sabha's 2015 report on the Ease of Doing Business in India.
Read more about the Ease of Doing Business in India on our online portal here.
IDEA WIN! PROTECTING BAMBOO-BASED LIVELIHOODS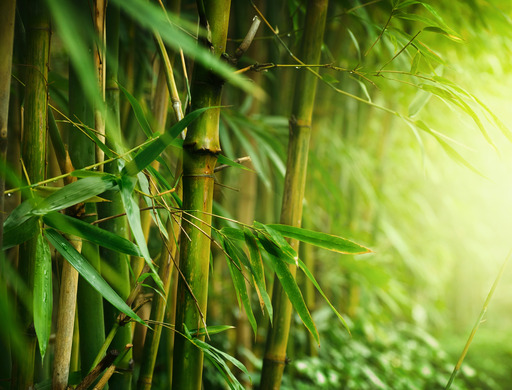 Another win for us this month, the Ministry of Environment, Forests and Climate Change has proposed to consider an amendment to Indian Forest Act, 1927 in the next parliamentary session. The amendment will declassify Bamboo as a 'tree', thus allowing its free production and transportation, catalysing growth in livelihoods dependant on it.
Through our 'Bamboo is not a Tree' campaign, we had advocated for a change in the classification of bamboo from a 'tree' to a 'grass' recognising that the classification of bamboo as a tree had made the resource inaccessible to the economically disadvantaged forest-dwelling and rural communities, and thwarted bamboo-based livelihoods. We had presented our recommendations to 13 key ministries at the central level. Through 2015 and 2016, we continued to present our recommendation to key stakeholders, we also filed a Right to Information application on the status of action following the submission of recommendations. The response of the government had indicated due consideration of the proposed policy reforms, and the initiation of internal consultations on the declassification.
Bamboo is not a Tree | Jeevika: Law, Liberty, Livelihood Campaign
COLLOQUIUM ON MAXIMUM GOVERNANCE, MINIMUM GOVERNMENT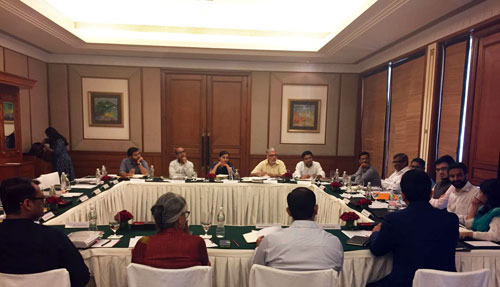 We hosted a two-day colloquium in Jaipur on the theme of Maximum Governance, Minimum Government bringing together 20 Officers on Special Duty (OSDs), state government officials, policy experts and scholars to bridge administrative experience, analytical rigour and executive forte in addressing critical concerns of effective governance. The colloquium addressed five core themes relating to digital governance, the role of markets in harnessing innovation, decentralisation for effective reduction in vertical fiscal imbalances, and building allocative efficiency in the government.
Steered by eminent thought leaders and policy experts, the two-day intensive dialogue resulted in ideas for substantive, actionable measures to foster citizen-centric, accountable, and effective governance. Amongst the discussion leaders were Ajay Shah, Professor at National Institute for Public Finance and Policy; J P Narayan, Founder, LokSatta Party; Shailaja Chandra, former Chief Secretary, Delhi Government; and Parth J Shah, President, Centre for Civil Society.
TAKING iPOLICY TO TWO CITIES: iPOLICY FOR YOUNG LEADERS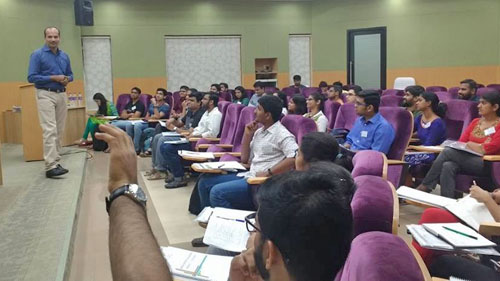 This October we took our flagship course in public policy to Delhi and Chennai. 33 participants from IIT Chennai engaged with our speakers on political economy and the principles of sound public policy in India. Our faculty included Shantanu Gupta, Political Analyst and Author of 'The Monk Who Became Chief Minister'; Parth J Shah, President, Centre for Civil Society; and D Dhanuraj, Chairman of Centre for Public Policy Research.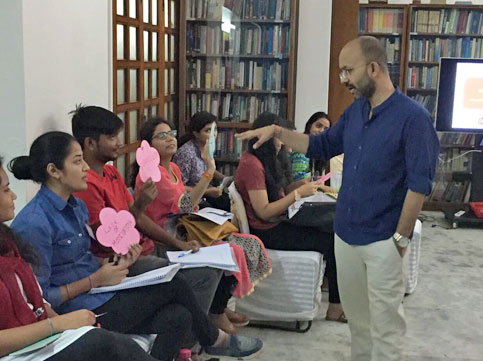 In collaboration with Teach for India (TFI), we conducted an iPolicy on education specifically aimed at engaging TFI Fellows. With 28 participants, the interactive program grounded the intensive field-experience of the young fellows in extant public policy discourse in the education sector. The Right to Education Act was a crucial point for debate with wide-ranging discussions on its functionality and limitations. Our speakers included Shantanu Gupta, Parth J Shah and, Prashant Narang, Associate Professor, Faculty of Law, University of Delhi.

Here's what one of our participants had to say,
"Working in this field, I was always faced with the question of understanding policies. Should I judge it on the basis of my work and experience or the media narrative that my sector has been getting so far? Understanding the way policies are made has the changed the narrative for me about whether to criticise or how to criticise instead of a very negative critique of 'this is not right'." - Rashi
View the snapshots here.
Want to be a part of our next iPolicy? Signup for CCS Connect to stay updated with our forthcoming events and policy trainings.
A BLACK DAY: SPEAKING UP FOR BUDGET PRIVATE SCHOOLS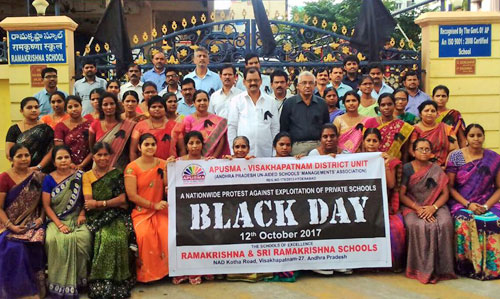 NISA continues to advocate for the rights and recognition for budget private schools in India, speaking up against arbitrary regulations by the government that. The government in the recent months, has issued several circulars (often over-lapping and contradictory safety regulations) that allow for an excessive interference of the government in the administration and functioning of private schools. NISA organised a 'Black Day Campaign' on 12 October, a silent protest in which more than 60,000 schools participated. The campaign received a considerable response online, with an outreach of 200,000 on Twitter. NISA and the campaign signatories have further submitted a charter of demands to the Prime Minister demanding school choice, more effective and feasible safety regulations, direct benefit transfers in education, and the ease of opening schools in India. The protest received considerable media coverage, with a total of 54 media reports in English and regional media including Times of India, Indian Express, The Hindu, Dainik Jagran.
See all media reports here.
BUSINESS AND PUBLIC POLICY: CREDIT COURSE WITH VEDICA SCHOLARS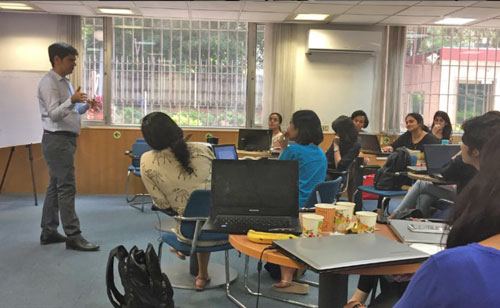 This October, in collaboration with the Vedica Scholars Programme for Women, we began a 16 hour intensive program on 'Business and Public Policy' with a cohort of 35 young leaders.
The course provides a detailed exploration into the role and impact of public policy on the Indian business environment, with a particular focus on the scope of government intervention in businesses, and the role of entrepreneurs in leveraging on policy possibilities in India today. Our list of distinguished speakers includes Prashant Narang, Faculty of Law, University of Delhi; Smriti Parsheera, National Institute of Public Finance and Policy; Akhilesh Tilotia, OSD to Minister of Civil Aviation; Shubhashis Gangopadhyay, India Development Foundation.
Offered as a part of the formal curriculum in leading universities, our credit courses are designed offer unique insights that bridge academic rigour with policy analysis.
CCS ON CAMPUS: POLICY DIALOGUES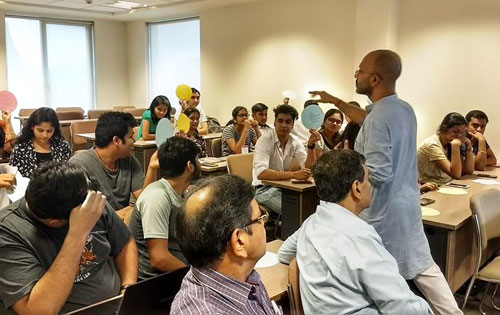 Our 'CCS on Campus' initiative reaches out to leading colleges across the country to engage young learners in a critical dialogue on pressing socio-economic and political concerns. Through 2-3 hour sessions, we encourage students to contest and debate learned presumptions and to explore the foundations of a free, prosperous, and just society.
In October, we conducted two campus talks at Shivaji College (University of Delhi) and at Indian School of Business and Finance (ISBF), New Delhi, reaching out to 180 bright young minds. Shantanu Gupta, Political Analyst and author of 'The Monk Who Became Chief Minister', conducted a session on 'Education: Voice, Choice and Incentives' at ISBF while our key speaker at Shivaji College was Barun Mitra, Founder and Director of the Liberty Institute. Speaking on 'Economic Freedom and Liberalism' Mitra's session highlighted the current state of economic freedom in India and the regulatory barriers that continue to delimit it.
Want CCS at your college? Write to us at shefali@ccs.in.
CCS IN NEWS
The Black Day Campaign launched by NISA in protest against the arbitrary regulations imposed by the government on private schools received a total of 54 media citations in English and vernacular dailies including Times of India, Indian Express, The Hindu, Dainik Jagran.


Our Policy Dialogue at Shivaji College, University of Delhi was covered received coverage in the independent student newspaper DUBeat and a report was published by SPADE, the socio-economic society at the college. DUBeat is the largest independent campus newspaper, commanding a readership across Delhi University.
See other media stories here
Diptasri Basu, Senior Manager, Research
Diptasri is a lawyer and a Chevening Scholar with a Master of Public Policy from Oxford University. She is interested in exploring critical systemic issues plaguing the education policy space in India. Previously, she worked with the Boston Consulting Group in London and in various directorial positions in the Indian education and advocacy space.
Hinan Ali, Junior Associate, Academy
Hinan is an engineering graduate from National Institute of Technology, Srinagar and has been associated with various news portals, magazines and social organizations. Hinan is also aniPolicy Graduate and an AMCAT certified analyst. His subjects of interest include politics, psychology and philosophy. He enjoys reading Camus, Dostoyevky, Rand, and Mises. Hinan is also pursuing fluency in French.
Shikha Madaan, Assistant Manager, Human Resource
Shikha holds an MBA (HR) from ICFAI University and a bachelors degree in commerce from the University of Delhi. She has over 6 years of work experience working with NGOs and in the corporate sector. She has previously been associated with Room to Read India Trust and Manpower India Group.
CCS offers challenging opportunities to work in a unique, high-energy and vibrant work environment. Find your fit, and join our growing team.
Current Openings:
Find more positions here
STAY CONNECTED
Signup for CCS Connect for updates about upcoming events at CCS.