CCS NOMINATED AS NGO PARTNER FOR TOWN VENDING COMMITTEES IN DELHI
The Street Vendors Act, 2014, provides for the constitution of Town Vending Committees (TVCs) to oversee matters related to street vendors with due representation. The Act requires 10% of the members to be from non-government and community-based organisations. As per the notification issued by Government of NCT of Delhi on 17th September 2019, Centre for Civil Society (CCS) has been nominated as an NGO member for three TVCs.
We have successfully advocated for the rights and recognition of street vendors and the effective implementation of the Street Vendors Act. Know more about our work here.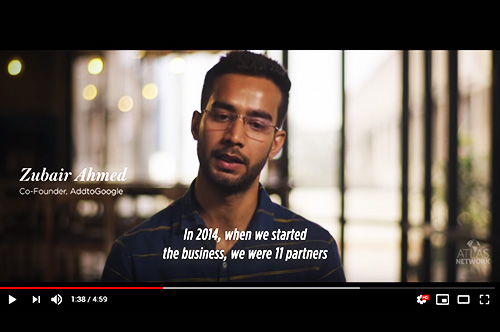 PROMOTING THE EASE OF DOING BUSINESS AT THE MARGINS: THE STORY OF ZUBAIR
The annulment of the minimum paid-up capital requirement for registering businesses in India has had a tremendous impact on the lives and life-chances of marginal entrepreneurs, opening up opportunities for them to lift themselves out of poverty.
Highlighting CCS' efforts in advocating for the annulment of the minimum paid-up capital requirement, Atlas Network published a short documentary on Zubair, an IT entrepreneur and his journey to successfully register and grow his business.
Know more about our work on the ease of doing business for marginal entrepreneurs here